Schedule a 15 minute demo and learn how to use LineCheck to increase team accountability.
Your business performs better when people do what they are supposed to do. Your health scores are better, your sales are higher, your customers are happier.
LineCheck is the tool you need to make sure your essential tasks get done.
Schedule a demo to see how LineCheck will help you.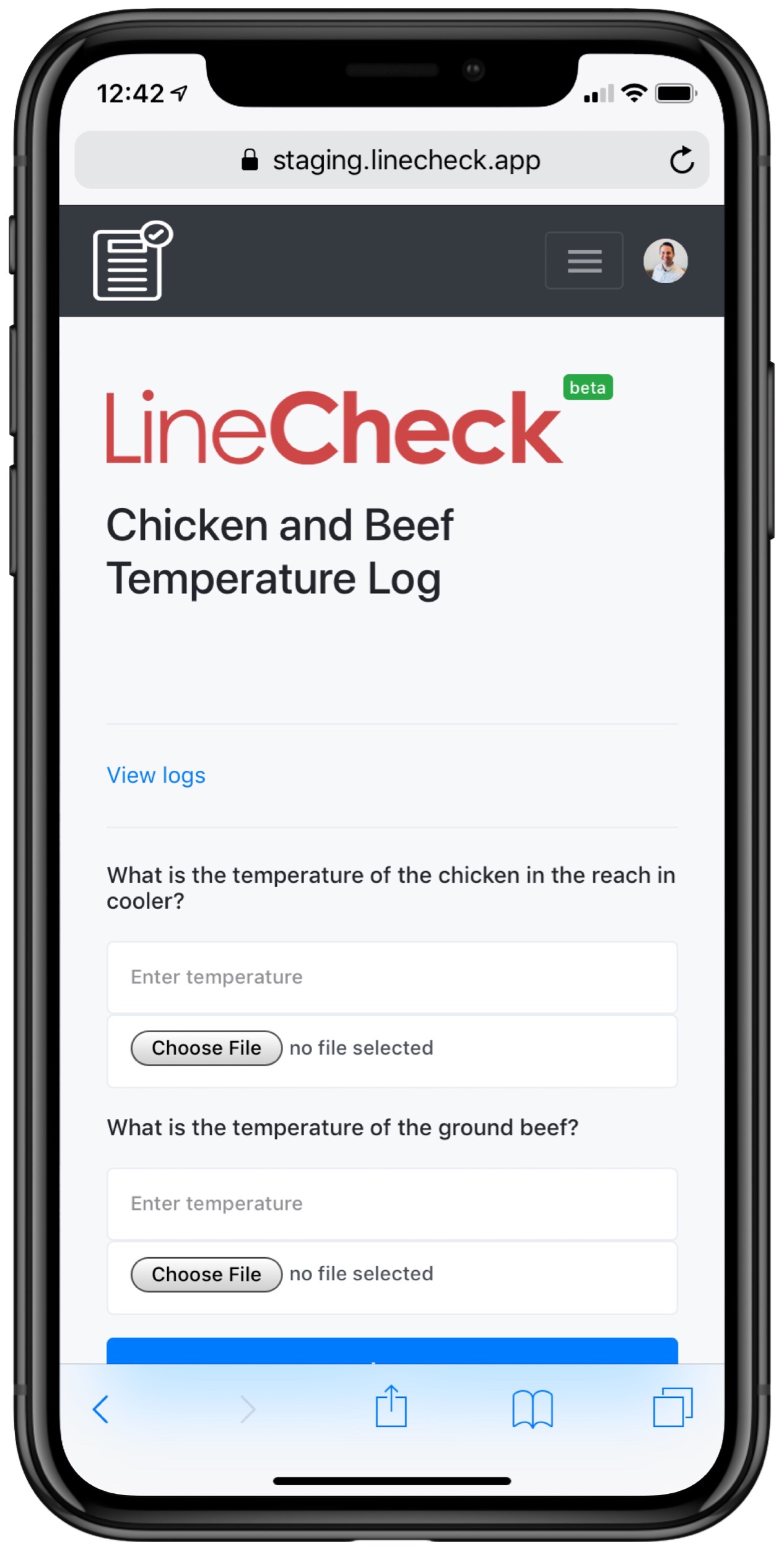 Set your checklists to a schedule and find out immediately if tasks are incomplete or not completed correctly.
Software does not have to be complicated to be effective.
The beauty of LineCheck is how simple it is to set up and use whether you have one location or hundreds.
LineCheck is a mobile-first, web-based software. If you can get online, you can use LineCheck.
Create digital versions of your checklists and temperature logs.
Choose from multiple input types like quantity, selection, temperature, and text. Also require photo evidence for an added level of accountability.
Set up punch lists and next steps based on checklist responses.
Your staff and your supervisors will be notified of action steps to take based on the answers from your checklists.
Assign who gets notified of checklist results.
If a checklist is not done on time, the right people know about it, so they can address it in real time. Plus, you can authorize access for multiple managers and employees at each restaurant.
View past due and upcoming checklists quickly.
Checklists are neatly organized by what's due, so your team can quickly find the line check or checklist they are looking for.
Tired of paper checklists?
If you don't have digital transparency into the human behavior of your team, you can't make educated business decisions or drive the human behavior you need to increase your bottom line.
We believe the best way to create software for restaurants is through working closely with forward thinking leaders like you. During our launch phase you will be able to provide input, help direct product development, and connect with like-minded restaurant leaders.