How do you hold your team accountable to following your processes?
As a leader, you can create great processes, but if you can't monitor and measure them, you can't manage them.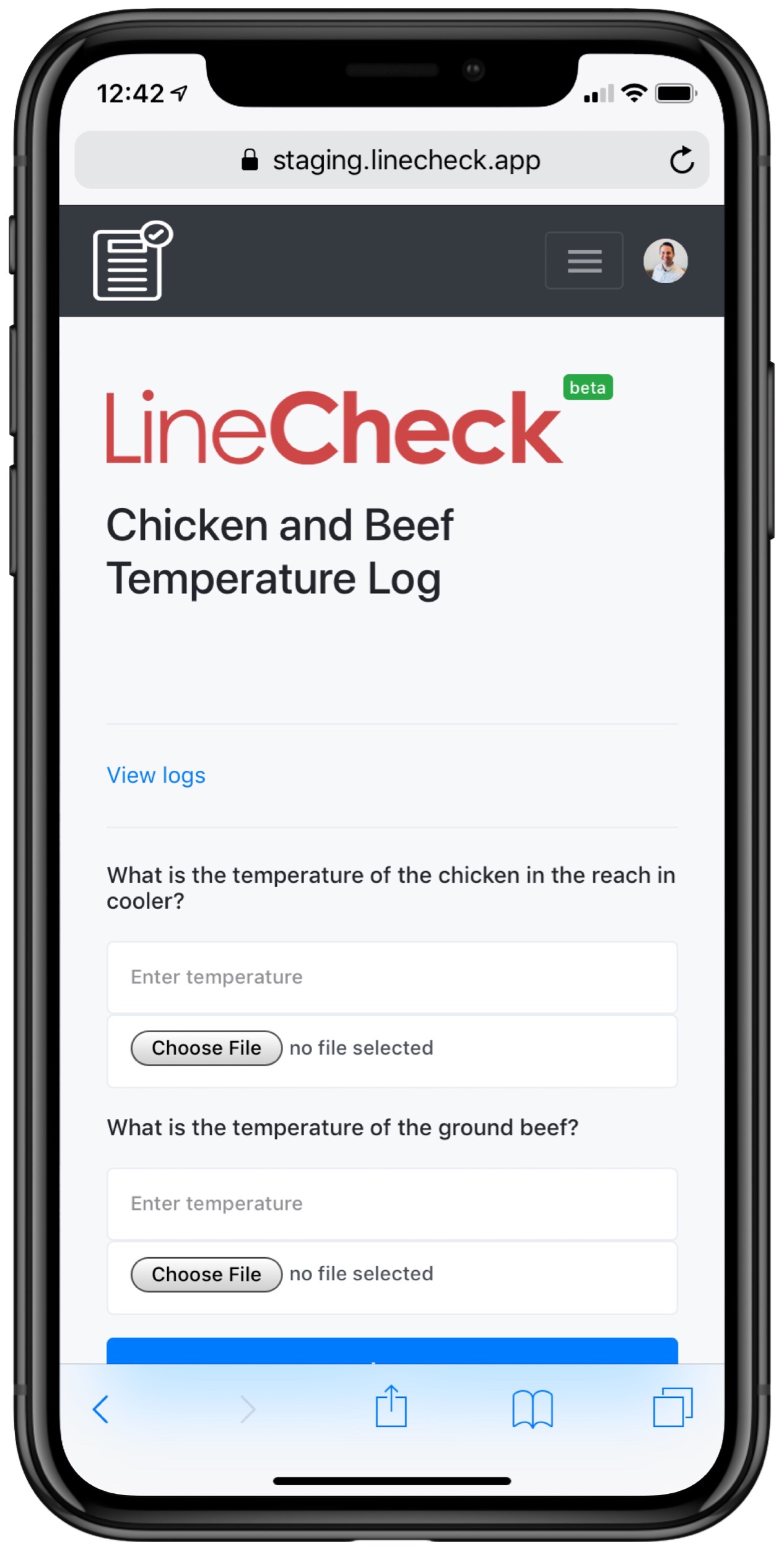 Restaurant Execution Software
LineCheck is not a POS, CRM, CMMS, etc. It's a restaurant execution software (RES), designed to help restauranteurs execute and measure the day to day tasks that drive the results they want.
Software does not have to be complicated to be effective.
The beauty of LineCheck is how simple it is to set up and use whether you have one location or hundreds.
LineCheck is a mobile-first, web-based software. If you can get online, you can use LineCheck.
Create digital versions of your checklists and temperature logs.
Choose from multiple input types like quantity, selection, temperature, and text. Also require photo evidence for an added level of accountability.
Create punch lists and next steps based on checklist responses.
Your staff and your supervisors will be notified of action steps to take based on the answers from your checklists.
Assign who gets notified of checklist results.
Decide which employees have permission to access and complete checklists.
View past due and upcoming checklists quickly.
Plus, access logs of completed checklists and temperature logs.
Tired of paper checklists?
If you don't have digital transparency into the human behavior of your team, you can't make educated business decisions or drive the human behavior you need to increase your bottom line.
We believe the best way to create software for restaurants is through working closely with forward thinking leaders like you. During our launch phase you will be able to provide input, help direct product development, and connect with like-minded restaurant leaders.